Direct Hydrocarbon Mapping in the Onshore Basins of Mexico
05 Jan 18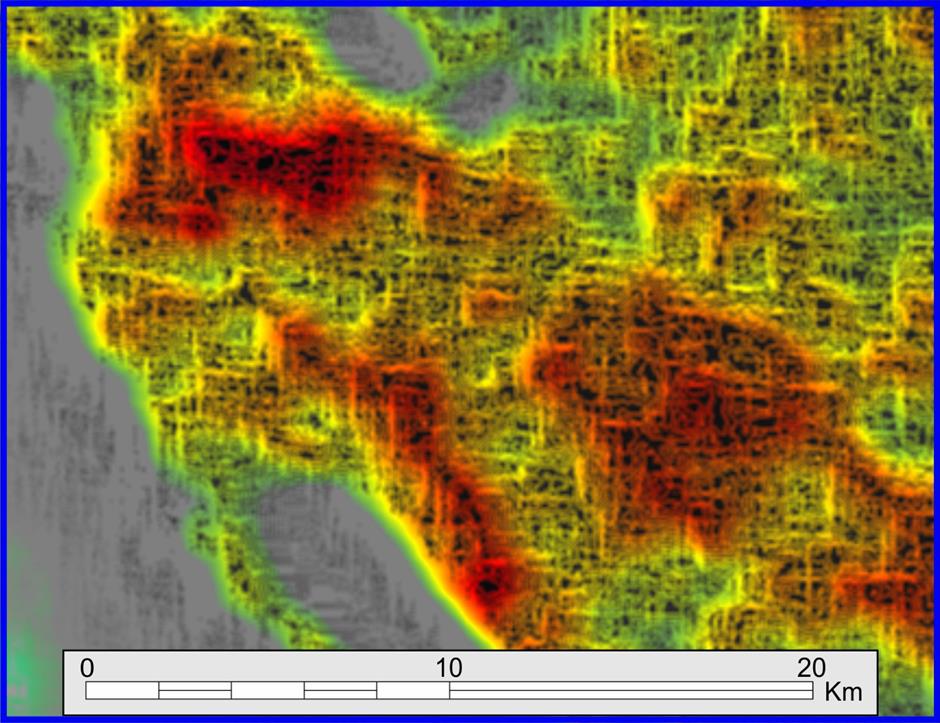 This historic exploration arena contains a prolific series of mature Petroleum Provinces in several basins. These have produced multi-billion boes of reserves from super-giant to very modest sized fields for over a century.  Now, DHM surveying is pointing towards a new chapter in its petroleum history with further major reserves yet to come.
1.  THE EMERGING DHM PATTERN
Scotforth DHM surveyed in Mexico for the first time in 2017. This six month R&D programme has reached fruition with recognition of most of the main fields in the examined basins of Tampico and Veracruz. It has also identified an exciting, emergent inventory of new untested prospects and field extension possibilities. Equally, but in the opposite direction most industry dry holes and failed prospect test locations lack any significant spectral Hydrocarbon Lead Indicator anomalies ("HLIs").
DHM therefore appears to have high Survey Effectiveness in these two basins.  Accordingly and taking into account the proven field calibrations and the analogous nature of the untested HLI anomalies on the same processed images it is considered likely that new prospects will have a 60-75% chance of becoming significant new discoveries, if tested in suitable HLI locations.
A good number of these new HLI prospects and leads have substantial gross areal extents offering scope for major new discoveries. Additionally, this DHM R&D coverage suggests the presence of various field extension and satellite accumulation possibilities that should add to both EURs and deliverability profiles of known pools.  This is quite remarkable given the very long history of drilling and production in these basins.
To illustrate Scotforth's current R&D findings, a number of examples of its RSDD-H processed HLI images are provided below with synoptic commentaries. [It should be noted as always that these are simply single image examples and not definitive of any full DHM survey map that is built from assessment of multiple images, often processed using multiple algorithms].
Beyond this, Scotforth is extending its R&D investigations into the Burgos and Southeast basins, aiming to reach a similar position of DHM confidence in these areas in the coming months.
2. VERACRUZ BASIN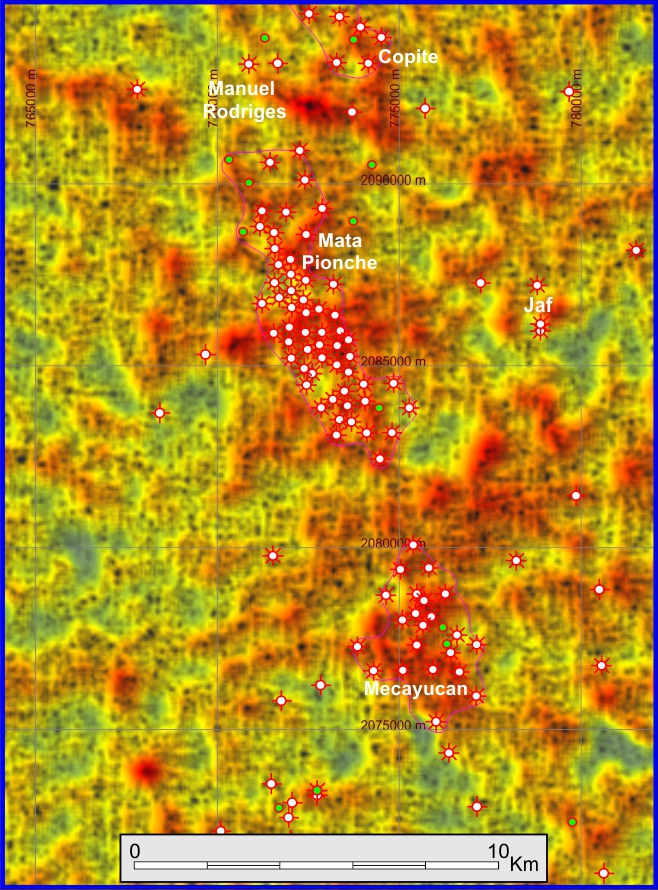 Figure 1. IPD Image display of the Mata Pionce and Mecayucan Gasfields Trend.
Hot orange areas are "HLI" anomalous and green to yellow areas are non-anomalous low prospectivity. Most productive wells are on anomaly and the fewer wells drilled off-anomaly are largely dry holes. Further potential exists in this district according to the HLI pattern. Comprehensive, higher resolution, DHM surveying would refine this and generate a ranked inventory of new drilling / prospect opportunities.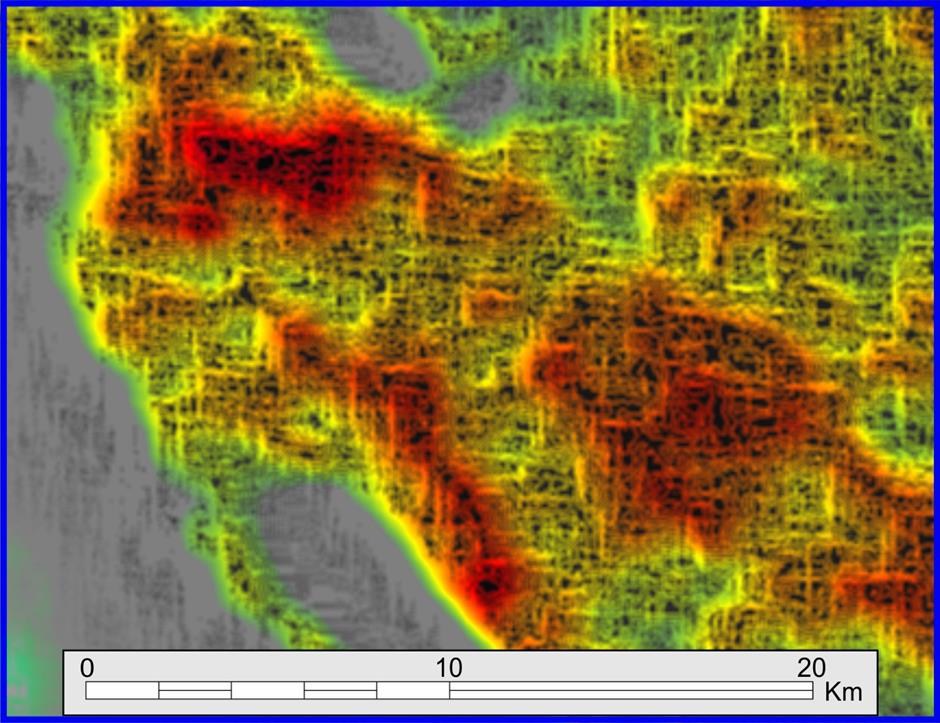 Figure 2. IPD Image display of a large untested new exploration play fairway.
Three large HLI leads (hot orange to black) are present and a fourth is partially captured in this illustration.  These are large enough to host 100+MMBOE accumulations. The surrounding terrains (grey/ green to yellow) are spectrally non-anomalous and likely to be poorly prospective. 
3. TAMPICO BASIN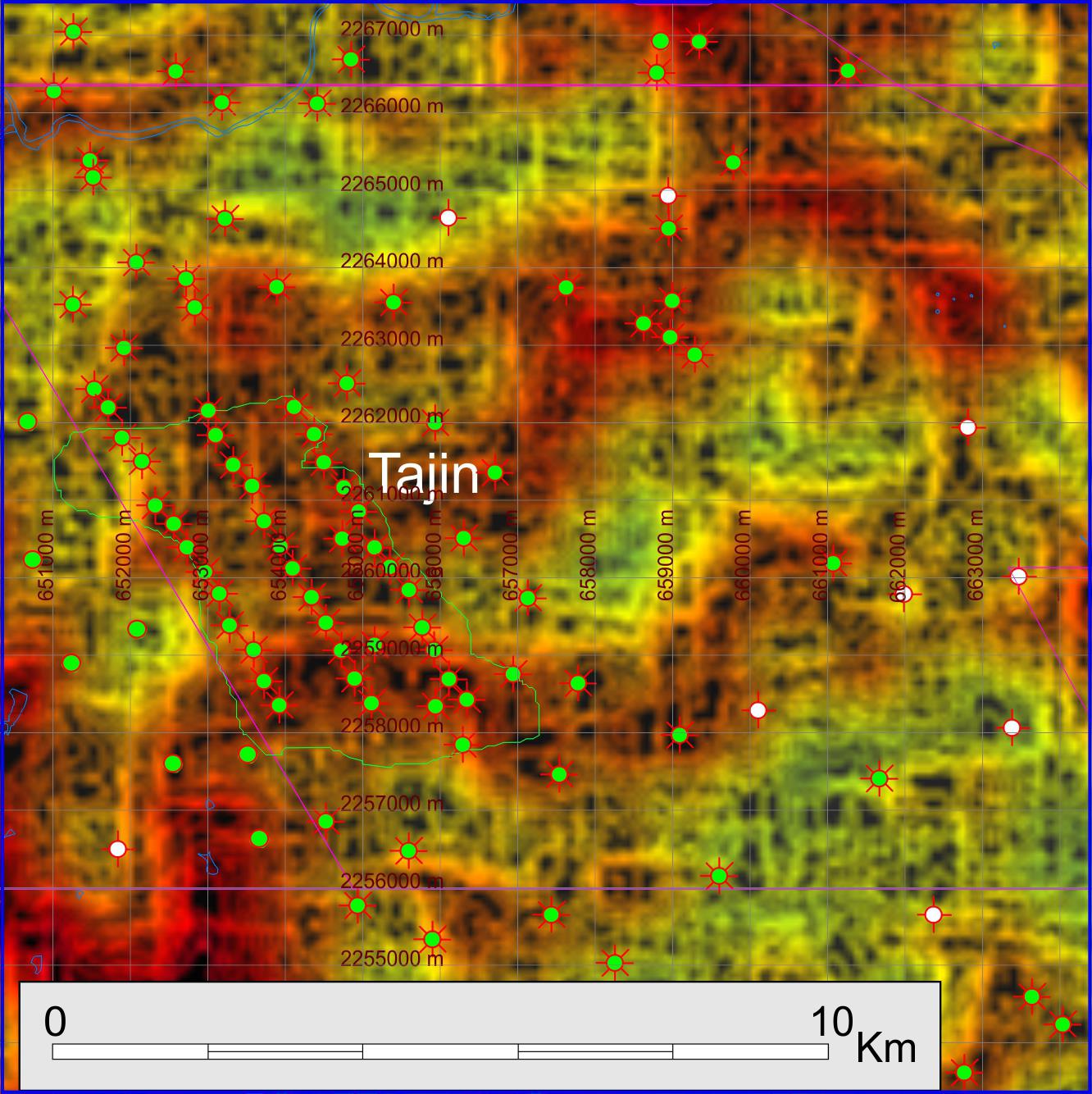 Figure 3. IPD Image display of the Greater Tajin Field Complex.
The hot orange/black areas are HLI anomalous; the green/ yellow areas are poorly anomalous to non-anomalous.   Based on these (single image) HLI / DHM observations and the posted status of drilled wells it is suggested that further low risk locations await drilling with, most notably, some step-out field extension / satellite accumulation prospects in the NE and SW and a smaller one in the north central sub-area. The fewer wells drilled in the generally non-anomalous, less appealing sub-areas comprise a mix of D&As and some producers. Higher resolution processing and well reserves analysis is required to better assess residual potential there.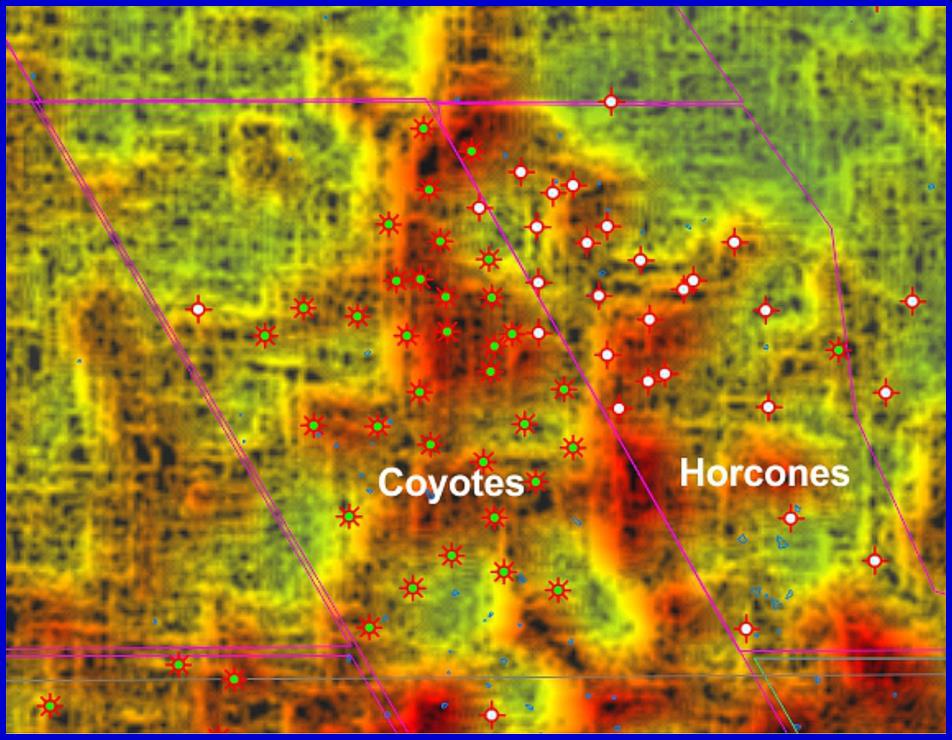 Figure 4. IPD Image display of the Coyotes and Horcones Field Distrcit.
Hot orange HLI areas include current producer wells (green circles) in Coyotes, plus mainly past producers (now abandoned) in Horcones field. Some undrilled HLI sub-areas remain. The green surrounding non-anomalous terrains contain a number of dry holes and appear on this DHM/HLI evidence to be poorly prospective.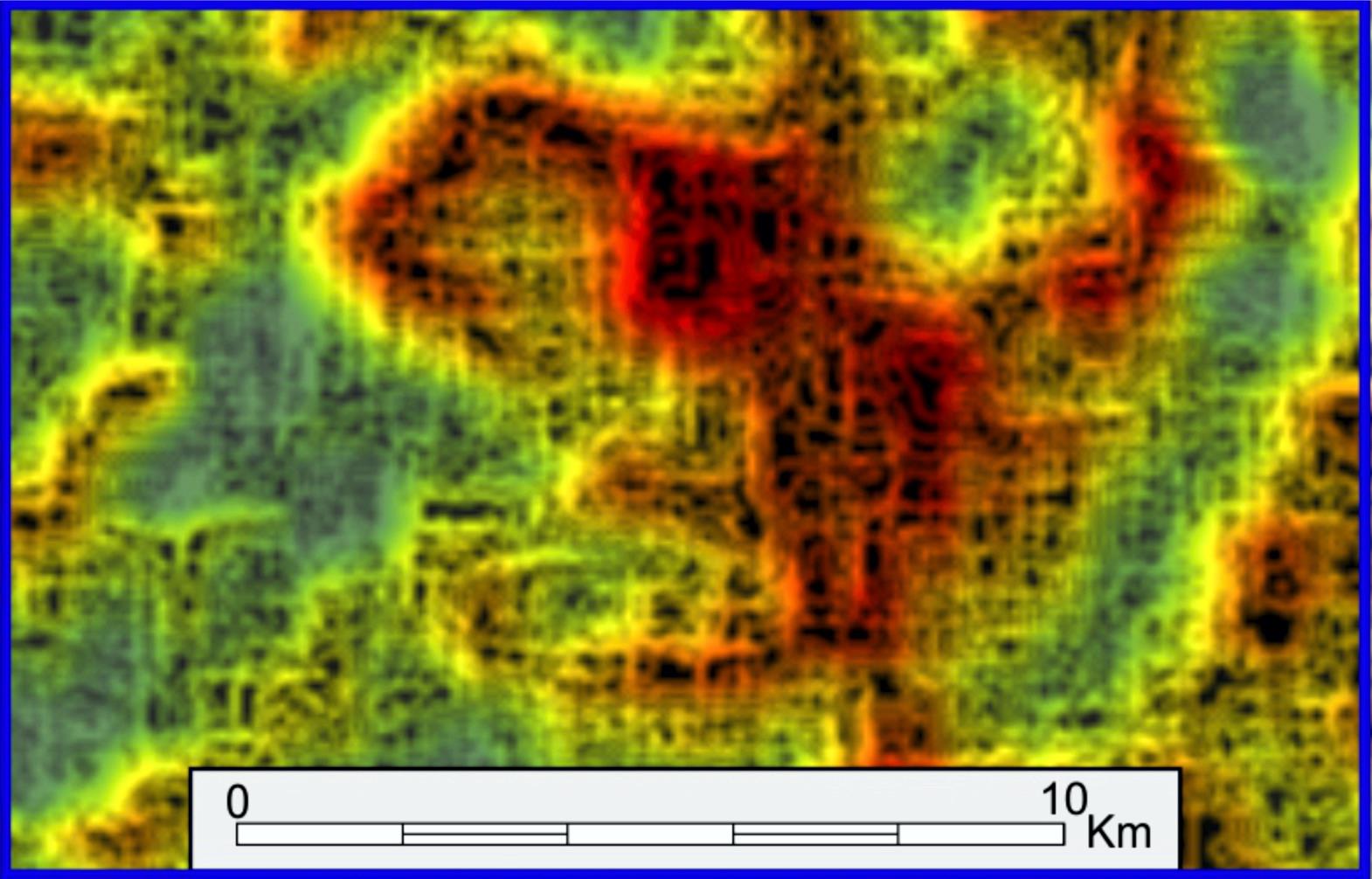 Figure 5. IPD Image display of a new exploration prospect
Hot orange/ black HLI core area appears prospective on this DHM/HLI evidence. It will map out with greater detail under higher resolution processing and multi-image mapping. Nearby drilled well calibrations suggest this is a high Probability of Discovery (PD) feature. Measuring approximately 20km2 it could contain significant commercial reserves.
4.  Future Expectations
It now seems from this DHM R&D that the ultimate conventional hydrocarbon potential of Mexico's onshore basins is considerably greater than currently / conventionally perceived, at least in Tampico and Veracruz.
As with DHM investigated basins in other countries, a concerted exploration campaign deploying the best of HLI and CLI (conventional exploration) surveys there can optimally achieve this success on an accelerated, lower cost basis.  Scotforth suggests that:
"blanket bombing" area-wide 3D surveying is not necessary and does not necessarily  discern high versus low discovery probability prospects
DHM area-wide surveys can develop low risk total prospect inventories and rank prospects by expected size and success probability
Best of DHM prospects supported by local area 3-D seismic can lead to optimal exploration and appraisal drilling programs – both for maximum success and for early high net pay / high deliverability results.
This new exploration approach can increase industry's success performance in Mexicoas follows:
New Prospect Discovery rates of 60 to 75% (HLI + CLI combined) (dependent on local district)
More effective appraisal and early field mapping
Higher early field production profiles and better production revenue streams
Higher and more rapid reserves progression
Improved and accelerated NAV build on all discoveries
Reduced exploration Write-off expenditures.   
Scotforth is now ready to engage with new clients, partners and allies in Mexico in these two basins, to create this enhanced success.  It can be done by:
provision of Scotforth's existing inventory of high-ranking, emerging prospects and/or by
designation of specific bespoke areas for comprehensive DHM prospectivity surveys and/or by
DHM prospectivity assessments of existing conventionally developed undrilled prospects.
In the future this opportunity will extend to other onshore Mexican basins if and as successfully researched by Scotforth.
Should any of this Mexican DHM campaign align with your venture activities or exploration intentions there please do contact us:  This email address is being protected from spambots. You need JavaScript enabled to view it.